Welcome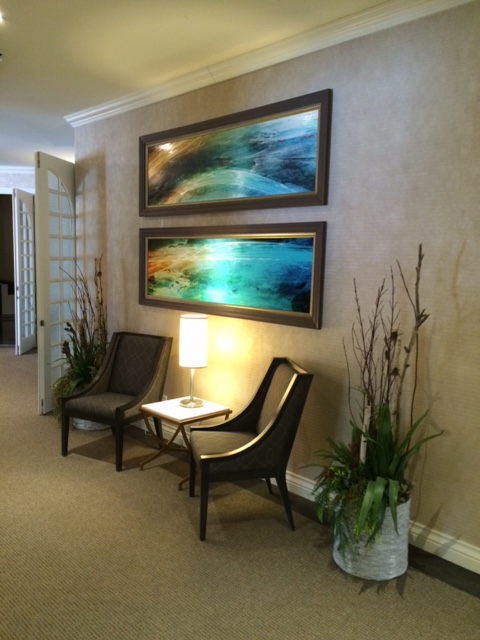 The Complexe funéraire Châteauguay is a family business serving the people of Châteauguay and its region. Our management is based on peoples needs and satisfaction. Our business can meet everyones beliefs and requirements. We take care of the family and friends of the deceased while offering a gathering place adapted to today's needs, with all of the conveniences on the same floor.
Our facilities allow you to receive family and friends in our vast and comfortable lounges. Our chapel and reception halls will give you the opportunity to personalize your funeral rituals. We are equipped with an important showroom that can meet everyones taste and budget. Moreover, our columbarium is accessible 24 hours/day. All of these services make it a little easier and help people through this very difficult period.
Important notice concerning the Coronavirus
Sanitary measures in force :

mask is optional.

Funeral ceremonies:
• Without vaccination passport.
• No capacity limit.

Regarding the viewing of the body or ashes of the deceased, as well as the expression of condolences to relatives:
• Rotation allowed during viewing of body or ashes, no capacity limit.
• The vaccination passport is not required.

Funeral receptions:

Social activities in a rented room are permitted without capacity limit.
- Upon entering the funeral home, wash your hands in our washrooms using our sinks and soaps, or use hand sanitizer;
- Do not hesitate to use them often during your visit here, and more importantly upon entering and exiting the premises;
- If you cough or sneeze, cover your mouth and nose with a tissue. Dispose of it in a trash can and wash your hands;
- If you do not have any tissue nearby, use your arm to cover your mouth and nose;
- If you have any symptoms of the Coronavirus_COVID-19 (persistant cough, fever, fatigue, etc.) please refrain yourself from coming to a funeral.
We are truly sorry that your time of grief is being disturbed by the situation, we thank you for your understanding.
Our services
To donate
Comments
Je tenais simplement à prendre ces quelques lignes pour souligner le professionnalisme et la dignité exemplaire du complexe funéraire. En particulier, Christina qui a su nous aider dès le début à traverser cette épreuve difficile. Un merci spécial à monsieur Alexandre Nicole pour son dévouement et son superbe complexe, tout était parfait! Merci d'avoir pris soin de ma mère Hélène Gervais. Un petit mot aussi pour le service de traiteur: Le Traiteur Gastronomique. Le buffet qu'ils nous ont servi n'a fait que l'unanimité. Merci Sylvie et Jean François pour votre dévouement. Au nom de la famille Fecteau, merci pour tout!
Mathieu Fecteau