Welcome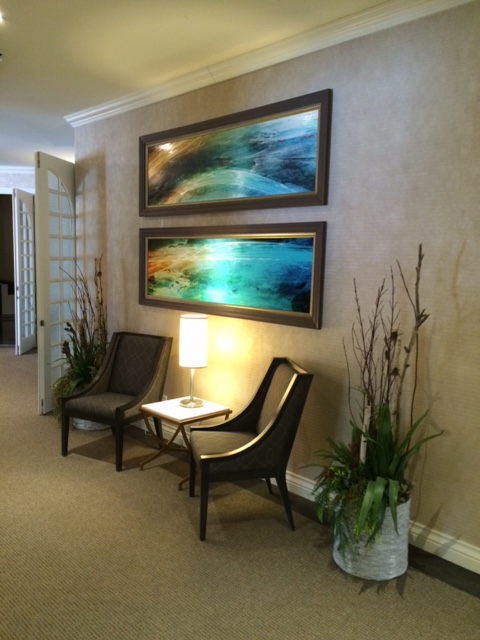 The Complexe funéraire Châteauguay is a family business serving the people of Châteauguay and its region. Our management is based on peoples needs and satisfaction. Our business can meet everyones beliefs and requirements. We take care of the family and friends of the deceased while offering a gathering place adapted to today's needs, with all of the conveniences on the same floor.
Our facilities allow you to receive family and friends in our vast and comfortable lounges. Our chapel and reception halls will give you the opportunity to personalize your funeral rituals. We are equipped with an important showroom that can meet everyones taste and budget. Moreover, our columbarium is accessible 24 hours/day. All of these services make it a little easier and help people through this very difficult period.
Important notice concerning the Coronavirus

Given the risks of the Coronavirus and the new government restrictions, only private visitations and/or ceremonies with a maximum of 25 peopleare possible. The following measures must be observed :
- Mandatory wearing a protective mask;
- Upon entering the funeral home, wash your hands in our washrooms using our sinks and soaps, or use hand sanitizer;
- Do not hesitate to use them often during your visit here, and more importantly upon entering and exiting the premises;
- The physical contacts, like handshakes or hugs, are prohibited;
- If you cough or sneeze, cover your mouth and nose with a tissue. Dispose of it in a trash can and wash your hands;
- If you do not have any tissue nearby, use your arm to cover your mouth and nose;
- If you have any symptoms of the Coronavirus_CoVID-19 (persistant cough, fever, fatigue, etc.) please refrain yourself from coming to a funeral and go see a doctor.
We are truly sorry that your time of grief is being disturbed by the situation, we thank you for your understanding.
Our services
To donate
Comments
J'aimerais prendre quelques minutes pour souligner le professionnalisme des employés du Complexe. Nous nous sommes sentis accompagnés et pris en charge comme nous en avions besoin. J'aimerais aussi souligner la qualité du service du traiteur LE FIN GOURMET. Ce sont des gens discrets et attentionnés. La qualité de la nourriture aura d'ailleurs fait l'unanimité de tous lors du buffet ayant suivi la cérémonie. J'aimerais enfin souligner la grande humanité du prêtre ayant présidé la cérémonie en chapelle. Il a su rendre un hommage sobre mais très respectueux comme le méritait mon père. Un gros Merci à vous tous.
Paul Vigneault